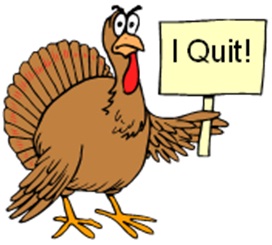 Food is very much like a drug (well to some- not to all). If you turn to it for emotion then yes consider it your drug of choice. Like a drug it brings you high and then right low. It consumes you because you depend on it to control. Like a drug you can go cold turkey on food. I have gone cold turkey on things I've enjoyed and really it's one of those things you just don't and don't think about.
Things I've gone cold turkey on:
Pizza (if you know Melissa then you know I LOVEEEEE a good slice) It will be 2 years in July. It's was a personal favor/sacrifice I did for God and will eventually have it once my promised it made true. But when Pizza re enters my life I want to have a healthy relationship with it. I don't want to crave it, or need it (I know this sounds crazy) but I don't want it to be my best friend anymore.
White Rice- This is a staple in my diet and honestly nothing taste as good as my mom's white rice with some meat and a banana on the side. But it's starch, it's white and it's ain't all that healthy for me. So I decided to cut it out my diet and then resume with BROWN rice when I drop 20 pounds. It's been 2 weeks so far I been doing good. (This no rice will include any type of rice- including pork fried rice yummm)
And now after wolfing down 3 chocolate bars all containing 200 and more calories in less then 2 hours-I've decided to say good bye to Chocolate till my bday April 22.
I don't want food to dominate me. I want to live and eat to live not live to eat.
I am back in the gym (well yesterday was day 1 but I want the gym to replace food as my bestie.
One day at a time.
What are some things you've gone cold turkey on?!?!
Xoxox
Melissa